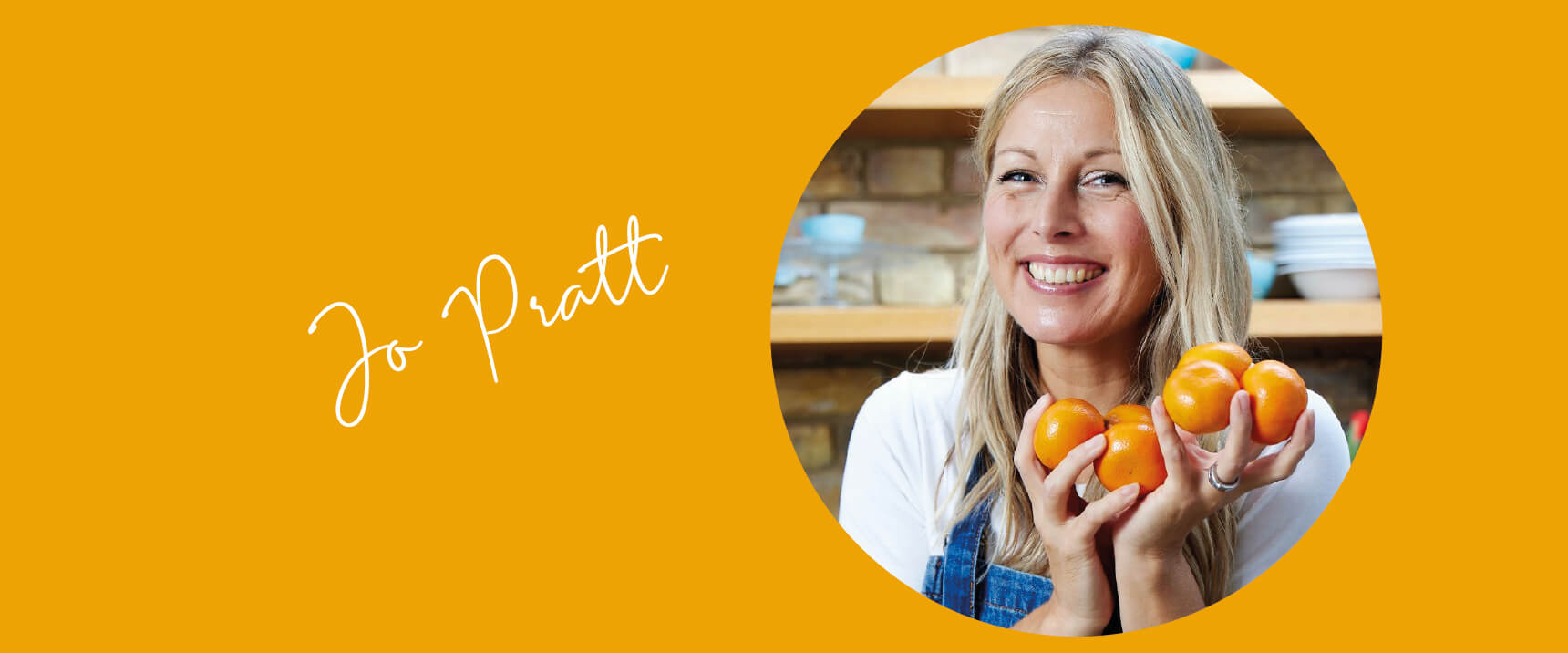 Meet our ambassador for Sammy Satsuma: Award winning Chef, Jo Pratt
Jo Pratt is a cook, food stylist, presenter and award-winning author of numerous cookbooks including In the Mood for Food, The Flexible Vegetarian and The Flexible Family Cookbook.
When she's not writing books, you'll often find her presenting recipes online, on TV, in your favourite food magazines, on stage performing live cookery demonstrations and hosting workshops/cookery classes.
Studying Home Economics at John Moore's University in Liverpool was where it all started and after moving to London where she worked with many big-name chefs such as Jamie Oliver, Gary Rhodes, Gordon Ramsay, and John Torode on everything from their cookbooks, live cookery demonstrations to TV programmes.
Jo has become known for producing fail-safe, accessible and great looking recipes. They are written with her distinctive friendly and chatty manner, offering useful/practical tips and ideas along the way. The results are impressive recipes that we can all enjoy – whatever our ability, whatever the occasion. Jo's latest series of 'flexible' cookbooks have very much focused on offering flexible and practical recipe solutions that fit around the demands and challenges of modern life including dietary requirements or lifestyle choices.
Jo had a passion for food from a young age. She grew up near Melton Mowbray in Leicestershire and was always getting involved in cooking with her family at home and school, so pursuing her passion for food into a career was a natural progression. She lives in London with her husband Phil and children Olly and Rosa, who all enjoy cooking and eating food as much as Jo does.
Jo Pratt is a cook, food stylist, presenter and award-winning author of numerous cookbooks including In the Mood for Food, The Flexible Vegetarian and The Flexible Family Cookbook